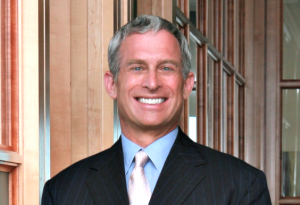 Larry Scheinfeld is an entrepreneur, businessman, and philanthropist whose impact is far-reaching. After obtaining a bachelor's degree from the State University of New York at Albany, Larry went on to become a mogul in the business world. He currently serves as Co-Founder and Partner at the venture capital firm Zelkova Ventures, which invests in new technology startups. Founded in 2008, Zelkova Ventures helps new companies hone their business plans before earning revenue. More than half of their clients are New York City-based.
As a business investor, Larry Scheinfeld is mostly motivated by companies that bring forth the newest technological trends. Specifically, his work focuses on artificial intelligence, the Internet of Things (IoT), and innovations that improve everyday gadgets with technology.
Customer acquisition and funding strategies are Zelkova Ventures' two main objectives for its clients. Larry Scheinfeld uses his extensive business background to work with founders closely as they formulate their strategies and find their first customers. Larry has helped grow Zelkova at a rapid pace. In 2012 alone, the company raised $175 million from 37 portfolio businesses. Some of the most notable startups Zelkova has invested in include: Klout, Fab, JIBE, Rabbit, GameChanger, SpaceMonkey, COLOURlovers, and more. Many of them are worth several hundred million dollars today.
Yet, Larry Scheinfeld's background goes beyond advising and strategy. Prior to his time at Zelkova Ventures, Larry enjoyed a successful career as a financial advisor, specializing in hedge funds, asset funds, and private equity. Larry's expertise in the field led him to become principal, financial advisor, and a member of the Board of Directors at the Quellos Group. The Quellos group focused on financial advisory, investment management, and brokerage services. While there, Larry Scheinfeld helped to open the New York City office as it became one of the largest fund of funds (FOF) structure in the world. Thanks to Larry's contributions, Quellos has expanded beyond New York City to Los Angeles, San Francisco, and London. Larry was at Quellos until its purchase by Blackrock in 2007.
When Larry Scheinfeld is not in the office or a board room, he enjoys leisure activities in fitness training, golf, and other sporting activities. He also enjoys partaking in men's fashion, especially top quality watches and tailored suits. Larry is also an active patron of the arts and advocate for mental and physical health. He lives in Palm Beach, Florida with his wife and three kids.